Magnetic Field Calculation by means of Finite Element Analysis (FEA)
Numeric calculation of field values does support you in
optimisation of your magnet system according to your specifications
calculation of flux distribution, field homogeneity, and mechanical forces
determination of the required magnet material specs
calculation and minimisation of excitation coil power
calculation of required iron path cross sections
stability analysis
worst-case-scenario investigations
We offer simulations in 2D and 3D (static / quasi-static) of permanent magnetic and electro magnetic systems.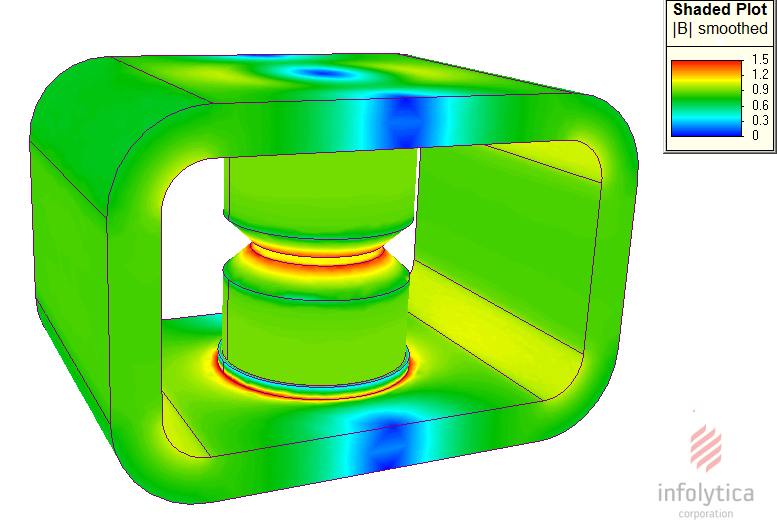 Take advantage of our established experience in design and optimisation of magnetic devices!
Examples:
sensor systems (such as rotary encoders, proximity switches, ...)
magnetic clamps
loudspeakers
permanent magnetic / electro magnetic coupling
Often, a computer simulation is more economically priced, faster and more meaningful than building many prototypes instead - send us your request!
---
Rautenbergstr. 16 A
D-44797 Bochum
Germany


Phone: +49 (0) 234-3258-004
Fax: +49 (0) 234-3258-261


info@magmess-ballanyi.de
www.magmess-ballanyi.de